Looking for a Lion-compatible version of The Athlete's Diary for Macintosh?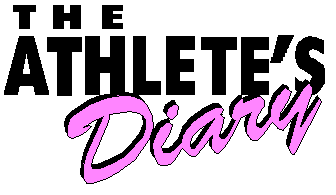 Please note: some users have been unable to get this version to work on their Lion-upgraded systems; for others it is working just fine. At this point we don't understand why this is so, but are working to isolate and fix the problem.
Available online support for Stevens Creek Software products
Lost your serial number for Palm software or for The Athlete's Diary/XP (version 4)? Solutions...
---
This page provides help with the following problems generic to all software: Downloading, Unzipping. Solutions...
---
IIs found on a separate page.
---
General Palm Software Problems
Generic to all Palm software...
Installing software
Pictorial guide to installing software from a Windows computer
Never got a serial number
Entering your serial number
Serial number incorrect
Conduit installation
Conduit usage
---
Problems Specific to One Piece of Software
The Athlete's Diary for Windows or Macintosh